Live Service
29th May 2022 Catholic Singapore Sunday Mass Today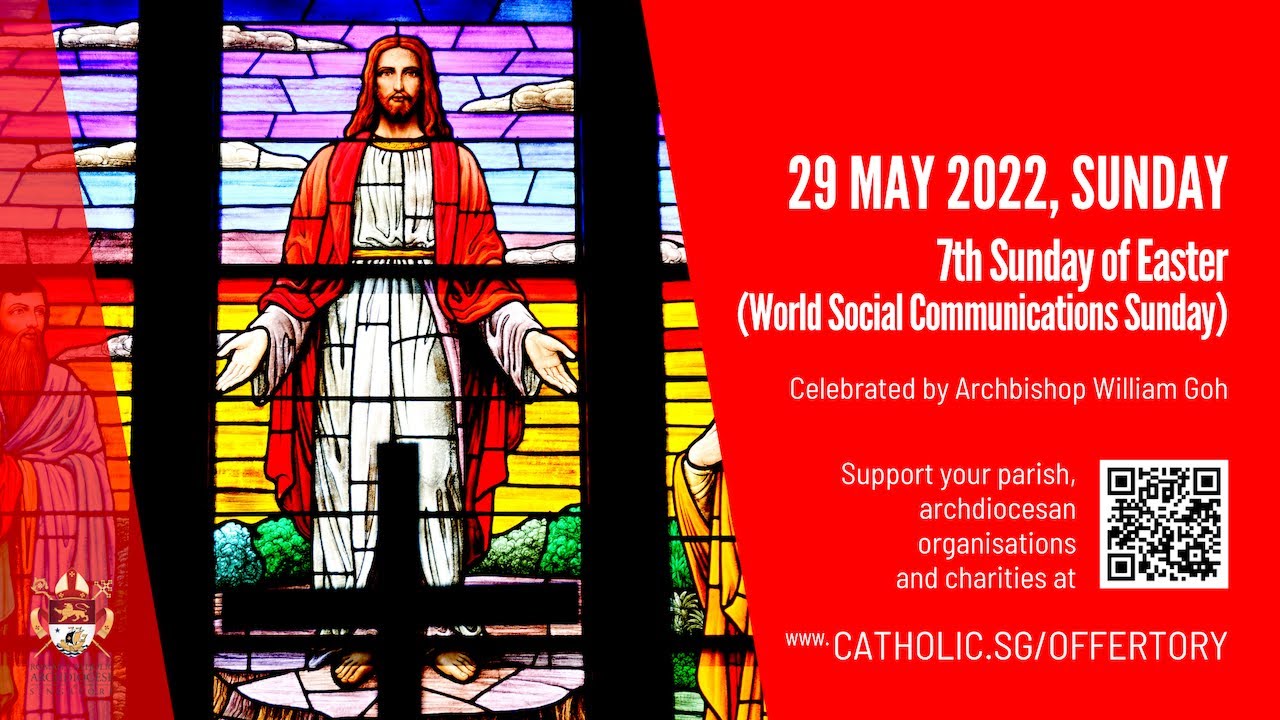 29th May 2022 Catholic Singapore Sunday Mass Today
Join and Watch Catholic Sunday Mass Today Live Online – 7th Sunday of Easter (World Communications Sunday) May 29th 2022. God bless you as you stream this holy mass.
CATHOLIC SINGAPORE SUNDAY MASS 29 MAY 2022 TODAY LIVE ONLINE
7th Sunday of Easter (World Communications Sunday) (29 May 2022)
Mass celebrated by Archbishop William Goh at the Cathedral of the Good Shepherd, Singapore.
Watch 29th May 2022 Catholic Singapore Sunday Mass Today
The Catholic Mass today is celebrated all around the world. Here in Singapore, we are pleased to provide online, daily Catholic Mass live or recorded in English to all Catholics and anyone interested in the Catholic faith. During Catholic Masses, it is not uncommon to hear a homily about Catholic teachings and Catholic answers to life's questions. The Holy Mass is beautiful and stems from Jesus. Expect Catholic prayers, Catholic hymns (Christian songs) that come from 2000 years of tradition and practice. All are welcome.
Listen via online radio at https://www.catholic.sg/radio/
► MASS READINGS:
• First Reading: Acts 7:55-60
• Responsorial Psalm: Psalm 96(97):1-2b,6-7,9 ("The Lord is king, most high above all the earth.")
• Second Reading: Apocalypse 22:12-14,16-17,20
• Gospel: John 17:20-26
Thanks for watching today's Mass!