Kindred Hearts Teasers, Full Story, Plot Summary And Casts
Kindred hearts comes to zee world in June and will replace This is fate, follow Nisha, a vindictive wife who won't give her husband Aditya peace yet cannot let him go find happiness.
Kindred hearts Zeeworld is produced by Rashmi Sharma who is famous for her show Saath Nibhaana Saathiya. The main characters are played by Disha Parmar, Riddhi Dogra and Sudeep Sahir. Dogra was later replaced by Manasi Salvi.
Theme preoccupation in Kindred hearts zee world
Reincarnation
Family Feud
Deceitful and vindictive wife
Love / Pursuit of Happiness.
Kindred Hearts Teasers, Full Story, Plot Summary And Casts
The show is about the story of a young man Aditya Jindal (Sudeep Sahir) who has had a troubled marriage with a selfish wife Nisha Jindal (Riddhi Dogra). yet he chooses to remain with Nisha for the sake of their daughters Chinni Jindal (Swasti Katyal) and Binni Jindal (Elisha Jawrani) and his family who think highly of Nisha.
Then a girl named Jhanvi Agarwal (Disha Parmar) enters Aditya's life and as a deep bond develops between them, he turns to her for support in ending his marital problems for good.
The story progresses with Nisha's true colours being exposed before her family. Also with Aditya divorce process with Nisha as he and Jhanvi fall in love and after a period of hardships, they are able to get married but their happiness is short-lived as Nisha seeks her revenge by killing both Aditya & Jhanvi near Kuldevi Temple.
Aditya and Jhanvi are reborn as Arjun Sinha (also Sudeep Sahir) and Jia Mehra (also Disha Parmar) respectively. Jia is a model in London and Arjun is a petty cheat.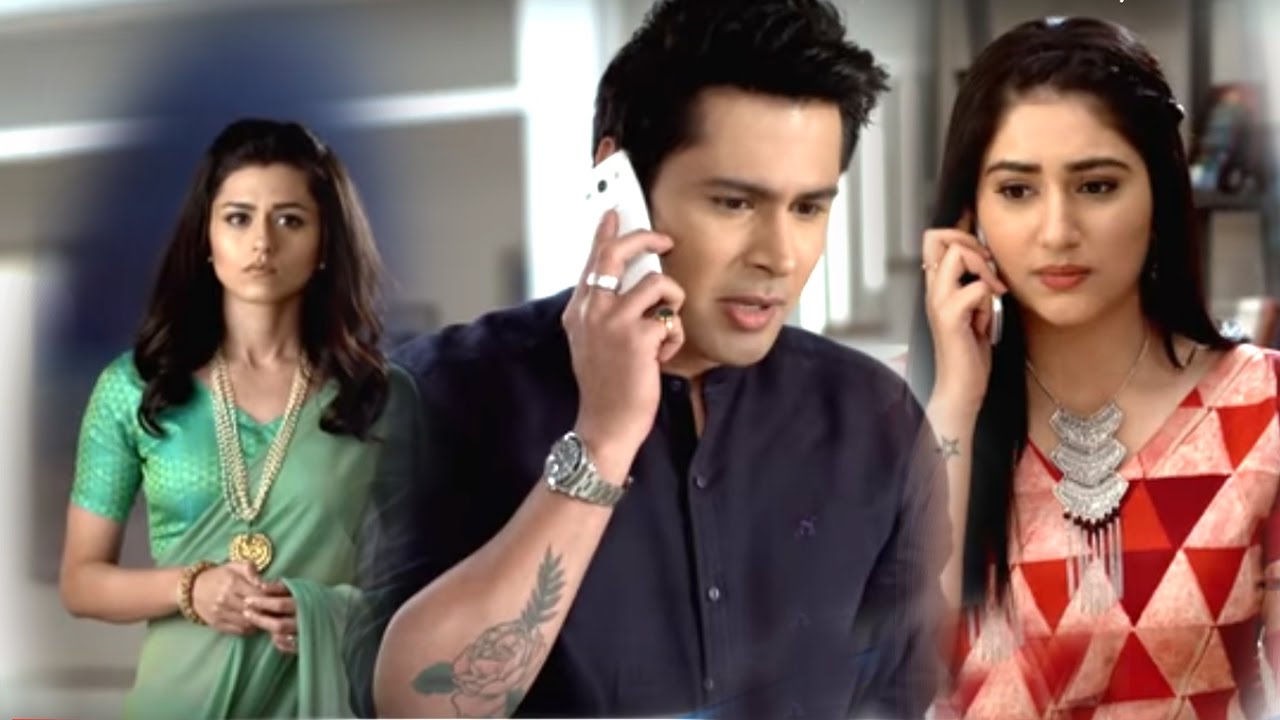 Aditya and Nisha's elder daughter Chinni Jindal (Charvi Saraf) has grown up hating Nisha (now played by Manasi Salvi) and misses Jhanvi and Aditya.
Arjun and Jia finally meet and the story focuses on how they remember their previous lives and finally unite much to Nisha's chagrin. The story then focuses on tensions in Jia and Arjun's relationship.
Meanwhile, Aditya & Nisha's younger daughter, Binni Jindal (Tanya Sharma), falls in love with Arjun's brother Aakash Sinha (Kinshuk Vaidya).
Kindred Hearts Teasers, Full Story, Plot Summary And Casts
Arjun and Jia and Aakash and Binni's weddings are fixed for the same day. On the wedding day, Arjun and Aakash's mother, Ambika, brings Rano (Sara Khan) with her and introduces her as Arjun's wife leading to both weddings are called off.
The very next day Jia and Aakash get married much to the family's shock. It is revealed that Jia and Aakash faked their marriage to expose Rano who has only been brought by Ambika to create misunderstandings between Arjun and Jia.
Later it is revealed that Rano had kidnapped Arjun and Aakash's father and kept him in captivity for many years. The family is able to save him from Rano. Rano is arrested and Arjun and Jia are finally married.
Nisha returns seeking revenge on Jia and Arjun. She hires some goons who abduct Arjun and she kills him. After a long investigation, Jia finally gets justice for Arjun when Nisha finally reveals that she killed him.
As she is about to be arrested, she slips and falls to her death. The show ends with Jia (who is now Arjun's widow) starting a new life with Inspector Krishna Shekhawat (Kunal Karan Kapoor).
Casts…
Sudeep Sahir as Arjun Khanna (Before: Aditya Jindal)
Riddhi Dogra as Nisha Samar Shukla/Aditya Jindal, Aditya's ex wife, Samar's wife, Chinni, Binni and Chirag's mother
Manasi Salvi as Nisha Samar Shukla, Aditya's ex wife, Samar's wife, Chinni, Binni and Chirag's mother
Disha Parmar as Jia Arjun Khanna, Arjun's wife (Before: Jhanvi Aditya Jindal)
Kunal Karan Kapoor as Inspector Krishna Shekhawat
Kinshuk Vaidya as Dr. Aakash Khanna, Arjun's younger brother
Sara Khan as Rano
Ashish Kapoor as Samar Shukla, Nisha's 2nd husband
Swasti Katyal as Child Chinni Aditya Jindal – Aditya and Nisha's daughter (young)
Elisha Jawrani as Child Binni Aditya Jindal – Aditya and Nisha's second daughter
Bhavya Sachdeva as Chirag Samar Shukla, Samar & Nisha's son
Charvi Saraf as Cheeni Jindal, Aditya & Nisha's daughter
Tanya Sharma as Binni Jindal, Aditya & Nisha's daughter
Alka Kaushal as Ambika Khanna, Arjun & Akash's mother
Other information on the series
Genre: Family Drama
First Episode: 4th June 2019
Total number of episodes: 398
Total numbers of Season: 1
Channel: Zee World Africa
Network: Zee Tv
Original name: Woh Apna Sa
Source: tripplemonline.com
Coming soon on TV Series Update