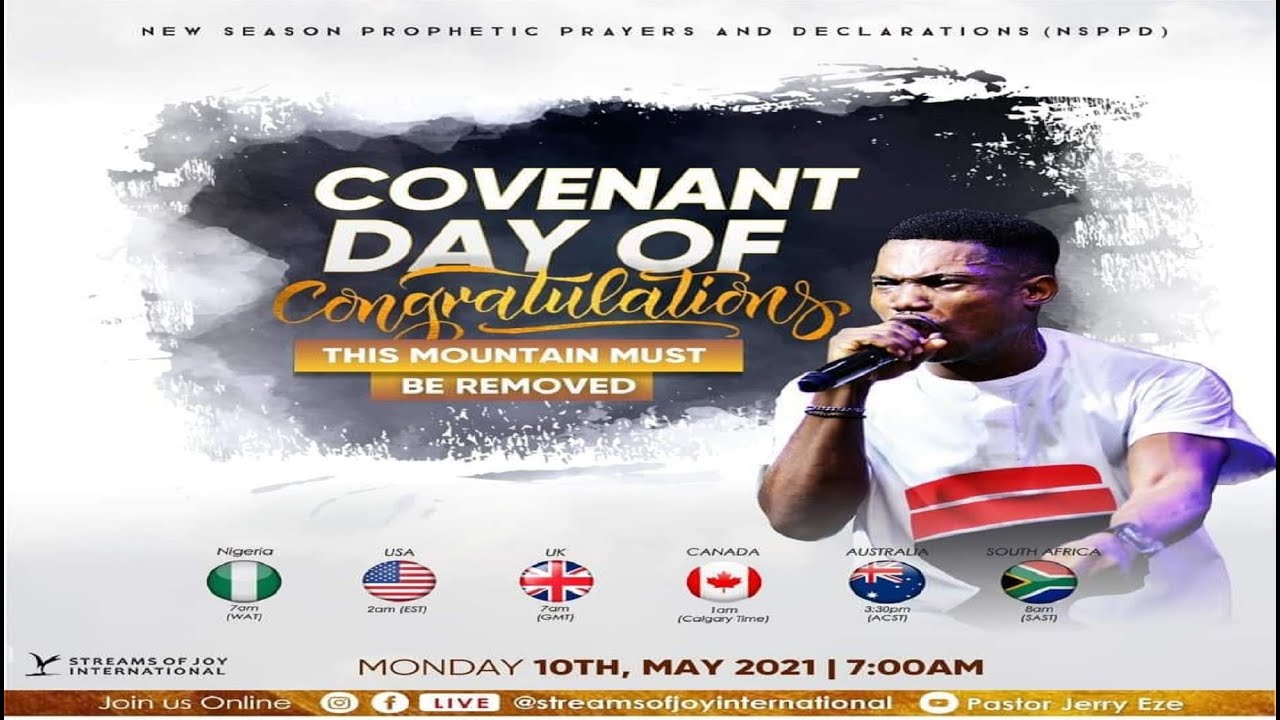 Live NSPPD 10th May 2021 Monday with Pastor Jerry Eze
Join Pastor Jerry Eze Live on NSPPD Monday 10th May 2021 Livestream at #7amFirePrayers New Season Prophetic Prayers And Declarations is a global Prayer Altar that produces instant results to families around the globe.
What a FIREFUL WEEK we are about to have… Who is Ready??? Fasting begins Monday… (Our Week of Fasting)
Have you sent in your Prayer request???? It's Our Covenant Day of Congratulations…That Mountain must be removed… Strap Your Seat Belt; It's a Journey to the Legislative Headquarters of the Supernatural.
We shall make laws… Download Evidences… Enforce Results… Command Answers… WHAT GOD CANNOT DO DOES NOT EXIST!!!
Declare after me – OH LORD MY EYES ARE YOU. DO FOR ME THAT WHICH NO MAN CAN DO.
#NSPPD #7amFirePrayers (Feel free to share)
Live NSPPD 10 May 2021 Monday with Pastor Jerry Eze
REFRESH THIS PAGE AT 6:45AM FOR LIVESTREAM TODAY
Note: NSPPDIANS, We are fasting from Monday 10th – Friday 14th 6am – 3pm Daily. (Please tell Others}
Submit your Prayer request to praywithpastor@streamsofjoy.org
#BeEncouraged – Hamans always build their own gallows & Judas' always hang themselves.
Hold your peace! Your GOD likes to fight!